Aurum




4K digital video 21m07s
2020
Collection: National Gallery of Victoria
Award: Melbourne Design Week 2020 Award recipients

Aurum is an essay film that traverses layers of history and mythology to examine our complex relationship with gold. A symbol of power and a unit of value, the lure of gold has shaped civilisations since ancient times. Aurum juxtaposes today's extraction and production processes against a tangled history revealing a story of obsession and the power of a single material to transform societies.

This film is an assemblage of stories, local and global, that maps the terrain of our magnetic attraction to gold. Nic Low pertinently repeats in the narrative,
'The value of gold lies in our belief in the value of gold.' Physically this noble metal resists decay and its symbolic meanings persist in contemporary cultures. Associations remain loaded, images of luxury striated with those of Australia's contested history.

The demand for gold has risen sharply, it's price is increasing as investors and governments predict a looming economic crisis. Today's hyper-connected world is increasingly vulnerable to various global threats. Brexit, Covid-19 and global warming all point to a collapse of global order. Old goldfields are reignited and new open pits spread through the landscape as we again bank on the stability of gold to see us through the uncertain times to come.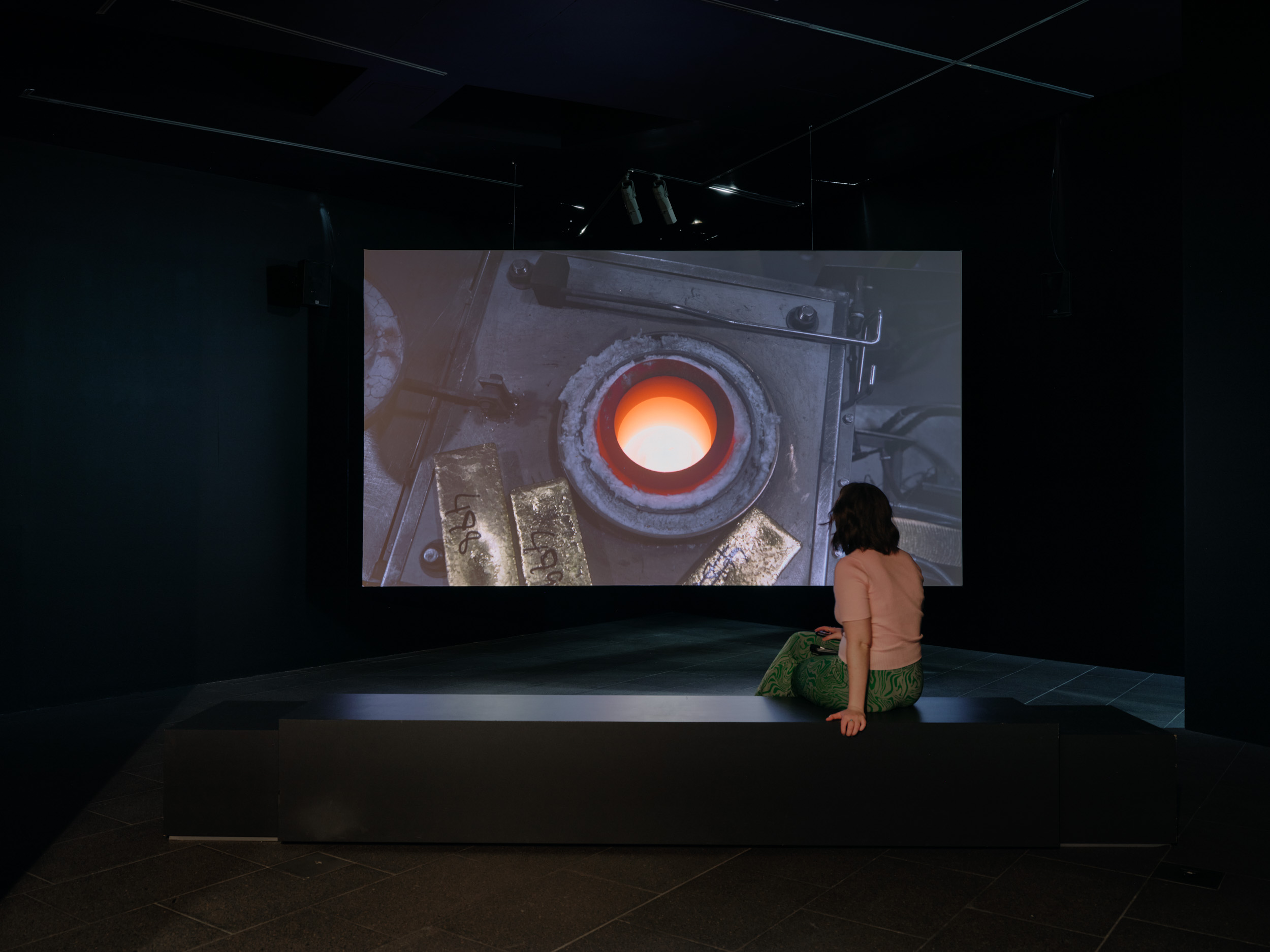 Previously Exhibited:
NGV Melbourne Design Week 2020, ANZ gothic bank Melbourne.
National Gallery of Victoria, August 2021 - February 2022. Exhibition link

Media links:
Mercedes Benz Design Week Award
NGV

Film by Georgia Nowak and Eugene Perepletchikov
Script by Nic Low
Sound design by Byron Dean
Narrated by Katherine Tonkin
Aerial cinematography by Jaxon Roberts