Test_001
Installation, RMIT Design Hub [with edition-office]
2015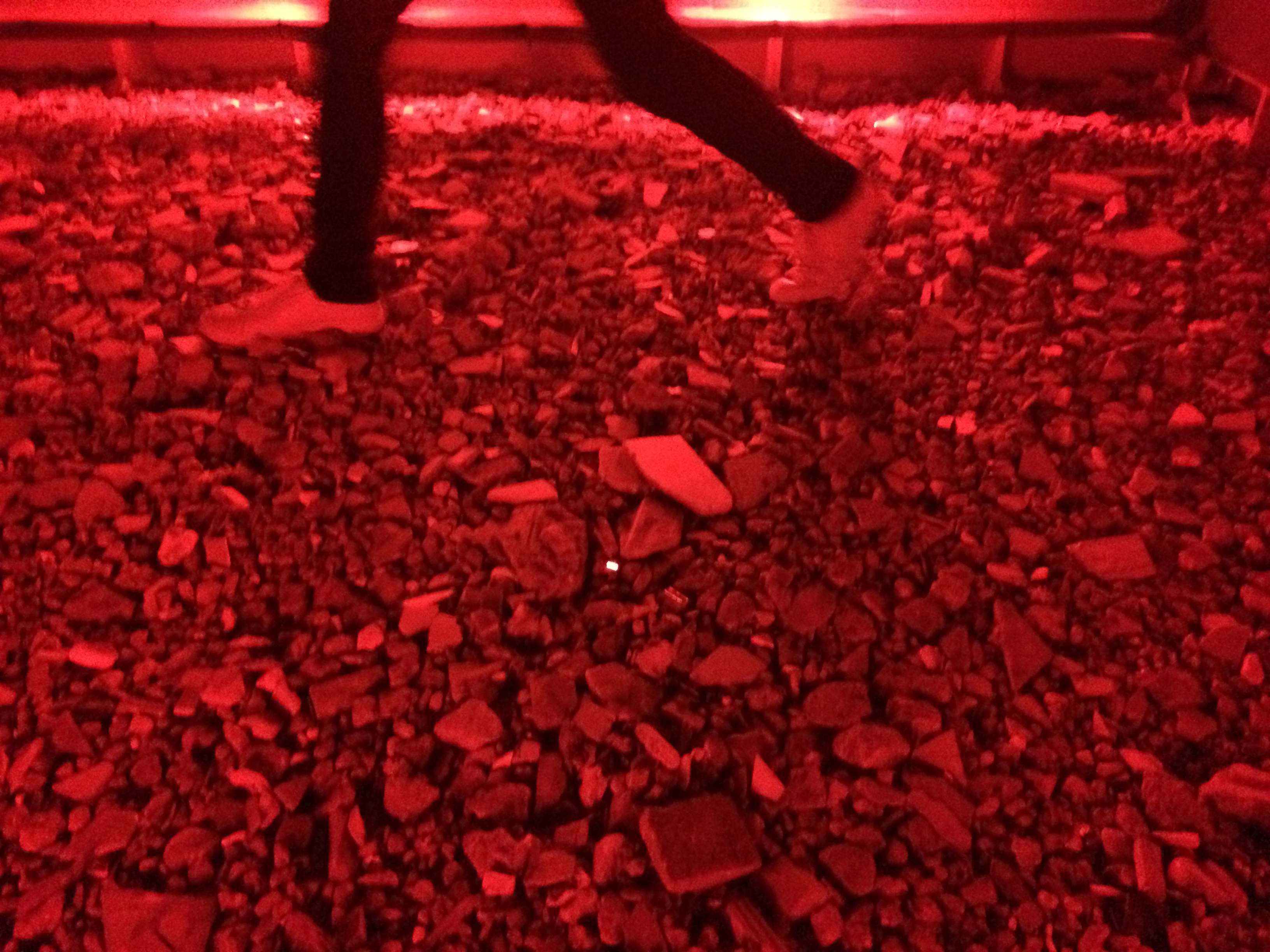 Test_001 explores near future spatial possibilities – haptic, interactive and sensorial - we read the interior as it reads us. Wearable and implanted sensor based technology, monitor- ing our internal bodily systems and movement through the environment advances at an in- credible rate. Test_001 explores how this technology may effect the most basic of materials and in turn, the response of surrounding environments.

Test_001 maps movement and mood, amplifying one's sense of self in space. Harnessing sim- ple digital manifests of light and sound, a raw textural exploration combines algorithms with rubble - code mixes with dust.

A stud framed plywood room sits aloof within the RMIT gallery space. Within is a slightly undulating ground plane of concrete rubble. Underneath the rubble, sensors transfer move- ment based data to a dual array of lights and speakers. Movement and proximity of the visitor trigger coded outcomes, varying intensity and source position of sound and light.

Sensors and code are finely tuned. Texture is amplified by the nature of it becoming a trig- ger for light and sound. Visitor proximity to the light source and level of movement controls intensity and position of the light and sound output. The aim is to produce a highly tuned field that is both texturally raw and digitally crafted.

By-products of the amplification result in the visitor's shadow cast over a shifting, multi layered horizon, linked with resampled rumbling audio of the concrete rubble.