Channel




Installation
2022



Channel is an installation that acknowledges the Birrarung (Yarra River) as a living entity and highlights the value of water as central to ecological survival.

Water embodies all survival, as flow, eddy and stream. Water channels through our blood and underneath our cities, as monument, politics and breath. In the same moment we are both within, and composed of, bodies of water. We are as interconnected to the river systems as we are reliant on the ocean's current. We are as bound to water as the dry soil beneath our feet. It is through this lens that Channel comes to life.

Channel acknowledges the Birrarung (Yarra River) as a living entity and highlights the value of water as central to ecological survival. Since colonisation the development of cities have shaped new landscapes, carved up ecosystems and eradicated natural flows. Drought and flood have increased in severity and habitats destroyed. In a time of climate emergency it is imperative that the value of water is renegotiated, where culture and nature no longer collide.

Channel is a temporary installation that casts light onto the effects of stormwater pollution in river systems. Highly contaminated urban runoff is channeled into the river from the Elizabeth Street main drain, once a thriving waterway known as William's Creek. One of the most affected stormwater drain outlets in Melbourne, this runoff is one of the largest contributor to pollution in the Lower Yarra catchment and disturbs habitats within the river and further downstream into the bay. As a live testing site Channel siphons water from this polluted point and treats it through natural processes. The large tank holds approximately 1300L of stormwater from the river below, containing many residual pollutants as a result of urbanisation. The water is being treated by microscopic insects, aquatic snails, endemic plants and macrophytes as well as charcoal created from timber found in the local Bandalong litter traps. These organic materials will help to increase oxygen levels and neutralise impurities before returning it to the river at the completion of the work.

Water, as a living entity in its own right, supports multiple life forms and needs to be reimagined within the context of colonised urban networks. As Donna Haraway so aptly comments "Our task is to make trouble, to stir up potent response to devastating events, as well as to settle troubled waters and rebuild quiet places."





This project is co-produced by the City of Melbourne and Testing Grounds, and curated by Arie Rain Glorie as part of Test Sites Phase 2. Channel is presented as part of ACCA's (The Australian Centre of Contemporary Art) program Who's Afraid of Public Space, which explores the role of public culture, the contested nature of public space, and the character and composition of public life.

With thanks to The Science Gallery, Australian Ecosystems, Light Projects, Dr. Peter Breen, Bob Sowter, Ky Starcevich, Domenica Wenban and Wilson Bambrick.

This project acknowledges the Wurundjeri and Boon Wurrung people of the Kulin Nation, on whose unceded land the Birrarung flows. This project acknowledges them as Traditional Owners of the land and waterways of this Country, and pays respect to Elders, past present and emerging.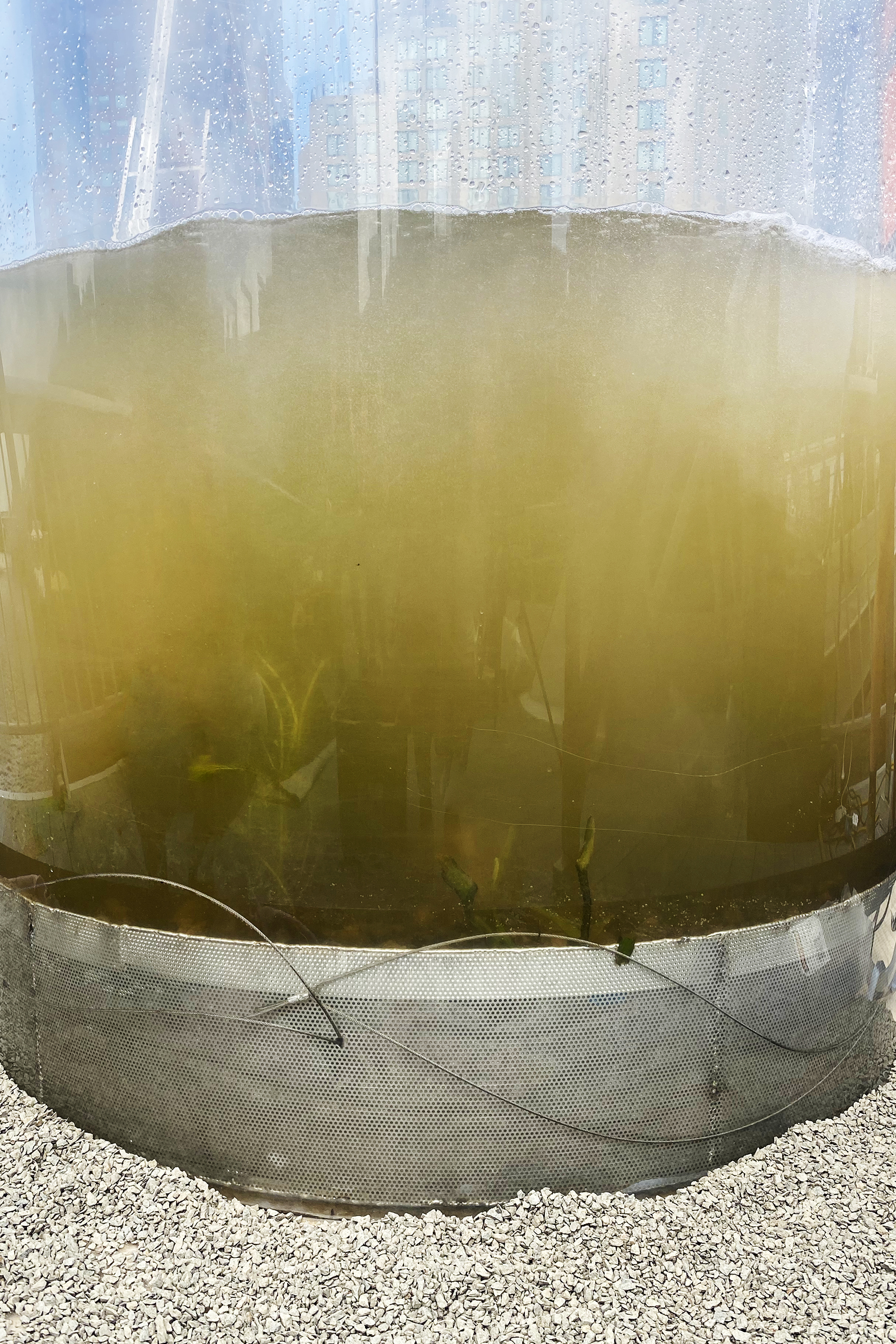 A trace object from this project is also presented here [Untitled].

Images courtesy of the artist, Aaron Claringbold and Peter Tarasiuk

Media Link:
Australian Centre of Contemporary Art (ACCA)
Hyperlocal News